Field Trips
Field Trip information
International Students and Scholars organizes multiple field trips each year. These trips are fun and informative, and are a great way to explore different parts of the surrounding area. The trips planned for 2015-2016 are listed below. Look out on the ISS Weekly Announcements for information regarding signing up for the upcoming trips.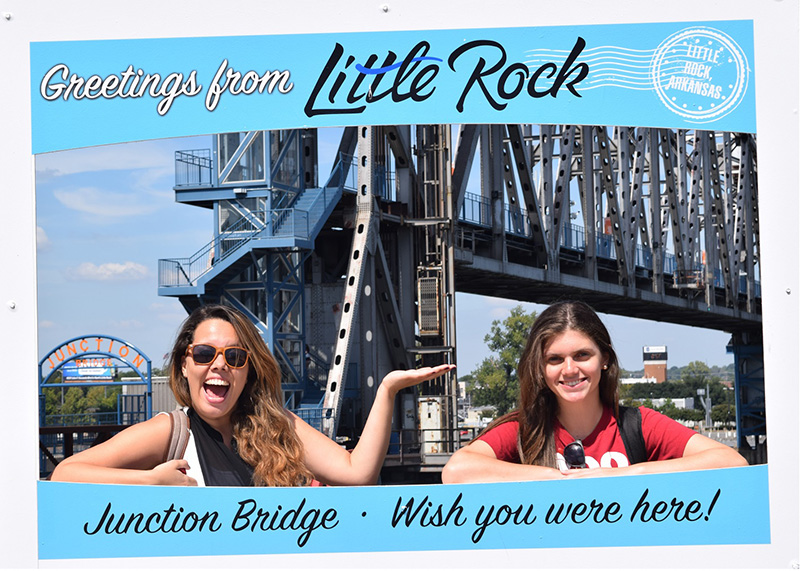 September 2015 - Little Rock, Arkansas
Clinton Library
Little Rock Central High School
Old Statehouse Museum
River Market
Promenade
October 2015 - Eureka Spring, Arkansas
Blue Springs Heritage Center
Downtown Lunch and site seeing
Crescent Hotel
2016 - Tahlequah, Oklahoma
Cherokee Hertitage Center
Scholar Saturdays
International Students and Scholars also provides cultural day trips for research scholars, professors, and student interns to enrich the United States expereiece for these exchange visitors.
Some of the trips include:
Oktoberfest in Tulsa, Oklahoma
Lights of the Ozarks, Fayetteville square
Pea Ridge National Civil War Battlefield
Tontitown Grape Festival
Crystal Bridges Museum of American Art in Bentonville, Arkansas
Hobbs State Park in Rogers, Arkansas